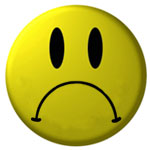 Or every illegal alien has an INS agent.  Or every nut job has someone who thinks he's sane.  Or every presidential candidate has a supporter.
Anyway you say it, there are a dozen and a half people in America (mostly living in southern border states) who are really broken up about Tom Tancredo giving up his dream of becoming President of the United States and kicking all of the Mexicans out.
The rest of American justifiably doesn't give a shit.