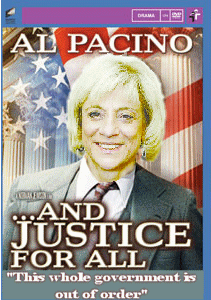 At 11:17pm stopped at Summer St and Mt. Auburn, I sat in my car staring at the Dunkin Donuts sign.  I really shouldn't, I told myself, you don't really need a donut.  I agreed, but just as I turned left onto Mt. Auburn my other shoulder angel (I have two) said, fuck it – after that town council meeting you deserve a goddamn donut.  I agreed.  And it was satisfying.  It wasn't satisfying.  I'm not going to tell you what I thought about it.  Maybe I'll tell you on the 30th.  Maybe I didn't even get a donut.  Shame!  Shame on you!
Confused?  What the hell do you expect after three and a half hours of the Marilyn Devaney Show town council meeting?  No one knows if this was her penultimate town council meeting – only her hairdresser knows for sure.  And maybe a priest friend.  She gave nothing away so it's hard to tell if her performance tonight was a Norma Desmond thing or just run of the mill Marilyn.
Sure, it started off nicely enough with the obligatory presentation on the background, current state of and suggestion for this year's property taxes (an increase of 1.75% and a 25% residential exemption – please check facts in the Tab on Friday).  The presentation covered the ground thoroughly and prompted Marilyn to offer that "there's really no questions to ask but…" and then continued to talk anway.
They went on to the issue of continuing to double of property tax exemptions for the elderly, veterans and the blind and agreed to do so.
Marilyn then laid the groundwork for things to come by insisting that her last minute agenda item be brought up.  Clyde said no, not yet at which point Marilyn pulled a cross out of her purse and began to nail herself to it.  "I PUT TWO AGENDA ITEMS ON AND YOU TOOK THEM OFF!  WHY AM I NOT ALLOWED THE COURTESY…" and you can fill in the rest yourself.  Clyde worked the gavel and did his bad parenting thing where he tries to calm her down by yelling back at her.  (Sidenote – is there any way we can swap the wood gavel for one of the squeaky plastic ones?  It's much more appropriate.)  Somehow, Marilyn understood that she could bring one of the items up after the last scheduled item.
Donohue then brought up the desire to explore moving the town council towards becoming a paperless body.  The idea is that each councilor would get a laptop, prompting Devaney to ask the musical question – "Does this mean we'd by nine laptops for nine people?" and assert that "I don't even have a computer."  It's not Marilyn without a conspiracy theory and she didn't disappoint, quickly pointing out that email was just another form of serial calling.  "This," she stated unequivocally, "is another technology that can be abused."  Oddly, enough, so are microphones.  It's hyperbole to say the brakes were off that that point but not much.  Lawn, after enthusiastically backing the idea finished off with, "I object to a councilor accusing this council of serial calling."  Despite the fracas, the councilors managed to stay on topic and not get too far baited.  Sideris did a Reagan impersonation pulling out a thick stack of papers that constituted all the revisions of the Coolidge School lease.  At the end of it, they agreed to pursue the idea.  Even though I support the idea, I'm not sure it's ready for prime time since laws still dictate paper copies of everything for the public record and, unless they've hidden the SSID, Town Hall does not have wireless yet.
The show began in earnest.  Rather than gracefully present her agenda item, Marilyn started off with a diatribe about her mistreatment on the council and how this item got knocked off the agenda of the last meeting and "WHERE IS THE DEMOCRACY!!??" when she's not allowed to -.  Clyde cut her off.  "You're bringing it up now, right?"  With the wind taken out of the sails of her ego,  she read the full, horribly written text of a resolution to tell the Mass. Municipal Association to sever ties with the ADL over their denial of the Armenian genocide.  Call me old fashioned, but I don't think that any government document should contain the word "hypocrisy"
Hecht, a member of the MMA, spoke about the process the MMA was going through.  While he supported a resolution he felt that he could not vote on it since "we got it 15 minutes ago and…."  Marilyn doesn't need permission to speak, so she cut him off revisited the theme of "I PUT TWO AGENDA ITEMS ON AND THEY WERE TAKEN OFF!"  More gavel action from Clyde (squeak-squeak-squeak…see how great that would be?!!).  We all took a side trip to visit "Yes-You-Did-No-I-Didn't-Land. 
(Sidenote – If I could write music, I would compose a duet called "The Harpy And The Mole" with a soprano sax and a bassoon.)
Marilyn's fury reached it's peak with what I believe to be the greatest single thing I've ever heard from her.  Imagine it's 1979 and Marilyn is Al Pacino in …And Justice For All.  Clyde squeaks the gavel and tells her that she's out of order and she belts out, "THIS WHOLE GOVERNMENT IS OUT OF ORDER!!"  Really.  I swear.  It was all I could do not to laugh out loud.
Hecht, sensing a way to regain control, began to say something and, because Marilyn doesn't need to speak, she cut him off…again.  "DOES HE GET TO SPEAK TWICE?  DOES EVERYBODY HERE GET TO SPEAK TWICE EXCPET ME??"  Clyde wet his double reed and piped, "I think he'd like to finish his statement".  Hecht, who I believe to be the model of decorum, calmly finished his statement – We just received this.  We should have a chance to look it over, discuss it and make changes to the language so that it represents the whole council.  My translation – Don't think you're going to push this horribly executed documents down our throats just because it's a good idea.  Let's vote to talk later.
Here's why Marilyn is bad for the town council – Clyde made the motion to table the resolution for later but because of the all the drama it took five minutes to simply understand what they were voting on.  Right up to the vote, Marilyn's addled mind still thought they were voting for the resolution.  It would be one thing if this was an isolated incident but too frequently all the quacking and honking obscures the actual work that should be accomplished.  Finally they voted to table it while Marilyn intoned, "Shaaaaaame.  Shaaaaaaame on youuuuu," as if she were the wife of Jacob Marely.
I can only hope she was talking to herself.  Where the hell does she get off sitting in judgement on the rest of the town council?  Damn near everyone on that the town council plays by Robert's Rules except her.  The "shame" is in the time that she wastes with her shrill, petulant, childish chiding of everyone.  I'm not surprised that she can't find the democracy since she spend so much of town council dictatorially monopolizing the discourse.
I won't go into her ballot initiative which met the same fate and pretty much followed the same script.  Instead, let's skip of 11pm and "Announcements".
"I have an announcement," Marilyn said, her voice trembling.  "First off, I'd like to  apologize to the citizens of Watertown for losing it…"  Not surprisingly, this turned out NOT to be an apology but a doubleplus good rationalization of her abhorrent behavior and, in a move she should patent, disclaiming any responsibility for it.
And then – oh, boy…oh, boy, oh, boy, oh, boy – how to approach this?
Before I continue let me just say that I know that I can be a bit of an asshole.  I take full responsibility for that.  I may not see things the same way as you.  I've been known to over-analyze benign things into something shadowy and unclean.  I don't think I'm always wrong, though.
One of the classic ploys is the "Did you say something about my mother" gambit.  What's great about it (from the point of the executor, that it is) is that no matter what you say and even if you say nothing, you wind up getting your ass kicked.  Another great ploy, as bush will tell you, is to use tragedy.  Who in their right mind would argue with a 9/11 survivor?  I mean, besides Ann Coulter.
When you spend as much time as Marilyn screaming about how you're not allowed to talk and then start off a speech with "Please respect me and not respond to the comments I'm about to make" well, the blood rises to my head.
The speech, such as it was, said…nothing.  If you've read her stuff in the Tab, you get the idea.  She would not accept any speeches or tokens of thanks for her service.  Her deceased husband, a firefighter, did not receive anything for his service.  She recounted in great detail for everyone to hear all of the wonderful things that he did anonymously.  He didn't expect (or receive) appreciation and neither would she.  He didn't want it and neither did she.  But if she did, he wouldn't be there to witness it.  But she didn't.
It left many scratching their heads.  What did she say?  It sounded like she was pissed off that the town did not recognize her husband, but was she?  Should we do something about that?  Did this mean that she would not follow through on the recount?  Or was this speech a hedge in case she lost the recount?  Was this the Watertown version of the Checkers speech which is the final word in passive-aggressiveness?  Like a sphinx guarding the Curlergates, Marilyn kept mum, letting her words hang in the air like sticky cobwebs you can't brush off.
Will town council, as Clyde was quoted as saying, run smoother without Marilyn?  I can't imagine it wouldn't.  Easily an hour could have been chopped off of the running time had Marilyn kept within Roberts' Rules OR Clyde finally tossed her out for contempt.
After we filed out, dazed and bleary-eyed, someone said that town council meetings could get very dull without Marilyn.  "That's true," I said, "Godfather 2 is almost three hours long, but I enjoy sitting through that."