When you only have a hammer, every problem looks like a nail
– Chinese (or something) proverb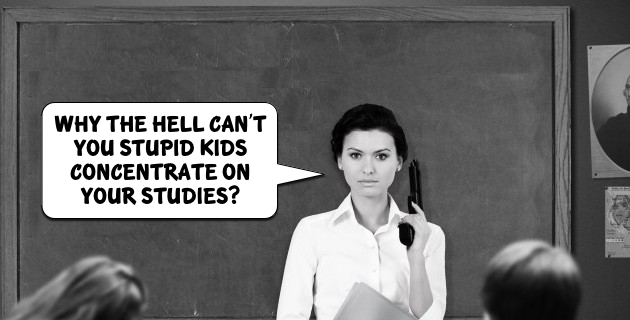 Really, this post should be one word long: "No." Or five words long: "Are you fucking kidding me??" But let's think about exactly how stupid this idea is.
The teacher has a gun. Where do they keep it? In their desk drawer? I'm sure the kids would never dare each other to open that drawer to see the teacher's gun. But on the very, very, very small chance that a well behaved child might get tempted, let's say the drawer is locked. Because we care about the safety of children and we don't want them to shoot themselves in the face with the thing that's keeping them safe from getting shot in the face.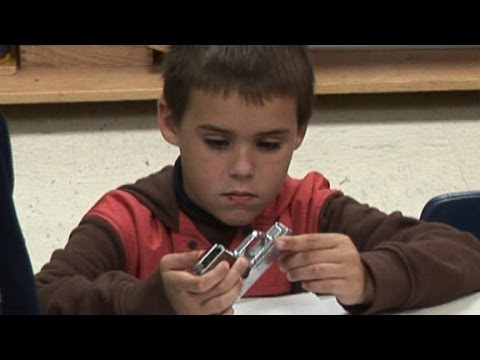 Ok. So the shooter blasts the door of the classroom, guns blazing and you expect the teacher to calmly fish out the key from (where did they put it?) that's place they put it, put the key in the lock, turn it to the right, push all the candy, memos, pens, pencils, etc that got piled on top of it, take it out, remember to disengage the safety, aim it and put a bullet through the perp's head perfectly between their eyes. While the perp shoots 45-90 rounds per minute.
Sure. That works. What could go wrong?
Hm. Maybe, like the Boy Scouts, the teacher should ABP (Always Be Prepared). So the gun stays on the teacher's desk. Like a paperweight. That can kill people. I'm sure that's conducive to learning. Why would the child focus on the gun that's reminding them that at any moment they could get shot? But when the shooter bursts through the door, guns blazing, I'm sure that the teacher (who willingly gave up even more of their time for an unpaid gun training course) would keep their wits about them and calmly pick up the gun on their desk, disengage the safety, twirl it around their finger like Wyatt Earp, and (BANG BANG) one dead perp and classroom full of grateful children who aren't dead. Easy peasy!
I'm also 100% sure that, because all teachers have to take lessons on looking like a Norman Rockwell painting and need to pass a yearly mental fitness exam, they would never, ever, ever consider using the gun on their desk as a disciplinary tool against, say, the mouthy minority kid who refuses to show the teacher the proper, unearned respect they're deserved.*
And, of course, who's paying for a gun in every classroom? Or the bullets. Or the insurance? One could get cynical and say this an attempt by the NRA to sell more guns. But they wouldn't do that. Right?
The whole conceit is bullshit. It's yet another attempt to find someone else to blame for the issue rather than deal with the issue head on. It's the worst flow chart in the world with branches going off into Tex Avery inspired surrealism. "Was there a shooting?" "Yes." "Could have been prevented?" "No." "Force teachers to carry firearms and take unpaid military training." "Did that prevent the next one?" "No." "Handcuff everyone in the school when they enter." "Did that work?" "No." "Home school."
Owning a gun doesn't make you Hans Solo. You're more likely to be a Storm Trooper.
Anyone want to take a guess on how long it takes to become proficient with a gun? It's not an overnight thing. I've shot a gun and I'm glad I did. I don't know that I ever would again, but I know that they're not toys and that you can't jump off a building, do a roll, snap up into a crouch and and hit your target. I literally had no idea what the kick of a Glock felt like. So imagine asking teachers to become professional marksmen. There's no better argument against this bullshit than this.
*In one Baltimore school, there's an unwritten law that if a teacher goes outside the building during the day for lunch or a smoke they need to leave their cell phone with another teacher to ensure that they'll come back. I'm not joking about that.